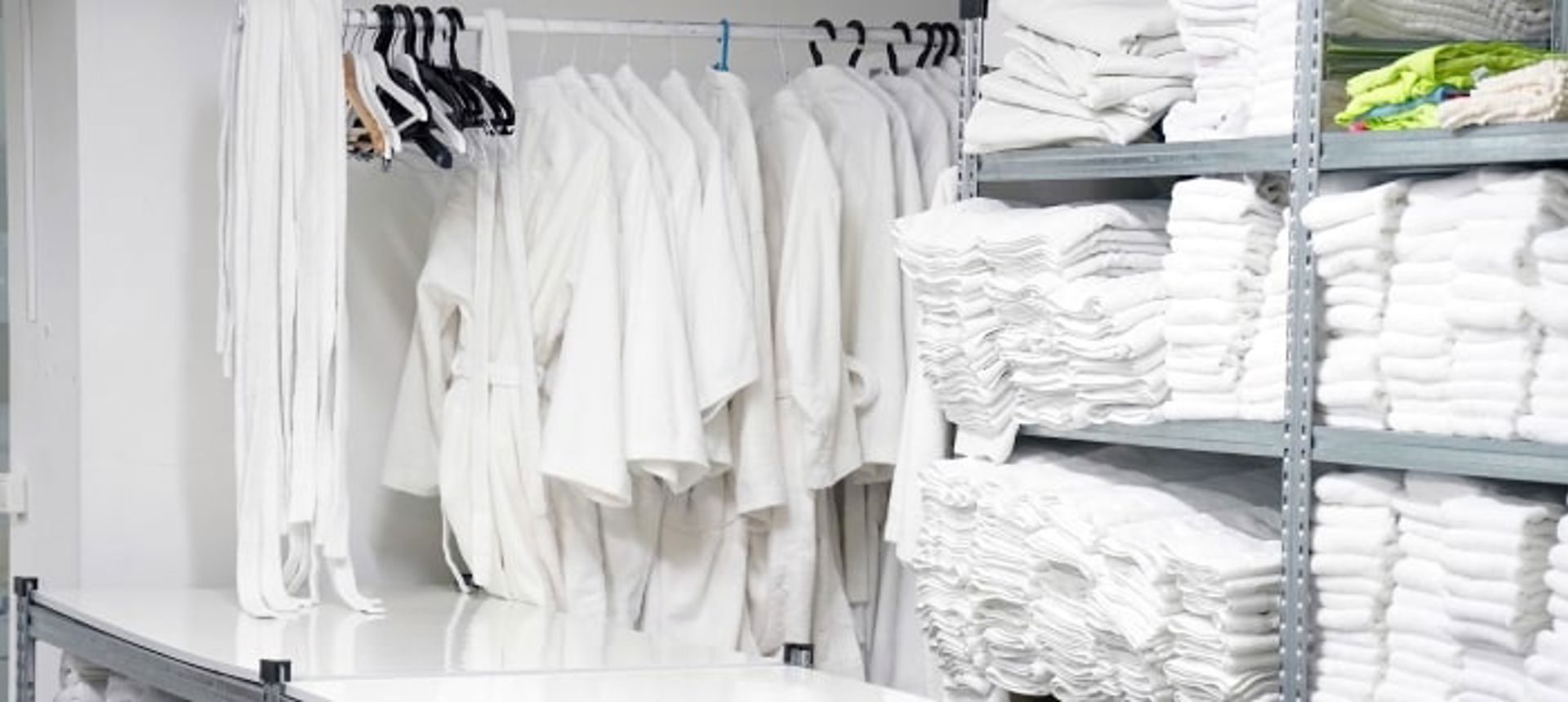 Commercial Hotel Laundry Service in Visalia and the surrounding areas
Hotels and motels are always doing laundry. Every room in every facility must be stripped daily and everything in the room must be laundered. That includes sheets, blankets, comforters, bath towels, pool towels, area rugs and more. Even if it is a relatively small motel that is still a lot of rooms and a lot of laundry. Most facilities have their own on site laundry but it can still be easy to fall behind with that amount of laundry. It it also a lot of wear and tear on your machines. We can help you out. Our industrial machines are capable of doing large loads and large items such as comforters. Let us do some, if not all, of your laundry. Bubbles and Bleach will get your hotel laundry back to you in pristine condition.
Our hotel laundry service is available near Visalia and Tulare. We can wash everything that you need laundered, including the laundry in your restaurant or ballroom facilities. We can wash linen napkins, towels, tablecloths and more. Come to Bubbles and Bleach for all of your hotel laundry needs. 
We take great pride in our high quality towel laundry service. That means we never use the bulk detergents that are common in other industrial laundry services. We use only premium cleaning products. All of your towels and linens will be washed and dried separate from all other orders. It will be removed from the dryer promptly and each item will be neatly folded before being wrapped in protective plastic for delivery. 
Hotel Laundry Services you can expect:
Reasonable, Transparent Pricing
Quick, Reliable Turnaround Times
Pickup & Delivery Service
All-Inclusive Laundry Service
Customizable Pickup & Delivery Schedules
Separate Laundering
How does your commercial towel laundry service work?
We use only premium brand products when we launder your towels. Our staff will spot treat, wash, dry and fold all your laundry. Your towels will be delivered to you carefully wrapped in plastic. 
Do you require contracts?
No. We know that as long as we do a good job you will stick with our service. 
Will you wash my laundry with other client's laundry?
Absolutely not. We will always wash your laundry by itself to avoid misdirected laundry and any cross contamination with other's laundry.
Our laundry delivery service hours are as follows:
Monday - Sunday (Days may vary depending on the area)
We are equipped to handle whatever type of towel laundry that you give us. The towel laundry service cost will depend on the amount of laundry and how often you require our service. Please click on the link below to request a quote.
Servicing Visalia and the surrounding areas: Visalia, Tulare, Exeter, Hanford, Dinuba, Ivanhoe, Farmersville, Three Rivers, Laton